Real Estate Transactions Just Got Easier With Online Credit Card Payments
We obviously love real estate, but one thing we don't like about it is the legwork involved, especially with tasks that force us to go out and spend precious hours on the road. An example would be payments for real estate transactions like taxes and fees. Thankfully, real estate transactions just got easier with online credit card payments. Learn more about this below.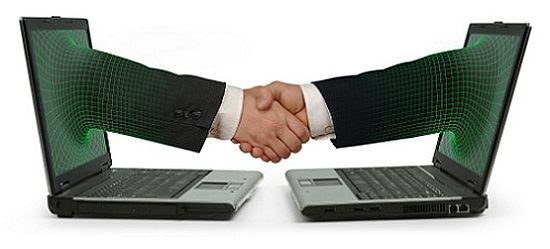 Ecommerce: Online credit card payments for real estate transactions (Image from Garfield Anderssen via Flickr)
The "Old School" way of doing it
Before we get into the "new way" of making payments for real estate transactions, let me share how this is usually done, the "old school" way.
For our own real estate transactions, we normally make the payments ourselves, and spend a lot of time driving through traffic. To give you an idea, going to Makati from Las Pinas one-way would take about an hour, or even longer during rush-hour. Then we would have to find parking, or we will just park at the nearest mall and walk. Not exactly our highest and best use.
Of course, we can ask our service provider to pickup our payment, but carrying a significant amount of cash is quite risky nowadays. We still have to go to the bank/ATM to withdraw money, meet the person who will pick-up our payment, and then he will have to transport that money back to the office. This exposes us all to "bad elements" out there.
Check payments would be a good option for us, but not everyone has a checking account. I know, it's hard to believe, but we've met a lot of people who have bought properties who don't have a checking account.
How about payment through bank deposit? Well, it is possible, but then you have to scan the deposit slip, send it through email, and the other party will have to cross-check and verify the deposit you have made, which can take time. It's pretty tedious if you ask me.
There must be a better way, and I believe it is through online credit card payments, which can also help property buyers avoid a common scenario that happens when the transfer of a title is delayed.
Why are title transfers delayed, what problems can arise, and how can this be avoided?
Here's a common scenario that we often encounter:
Someone buys a property, they are happy with the purchase, but somehow, the transfer of the title gets delayed. A common reason is due to lack of funds. After many years have passed, and when the need to transfer the title arises (ex. they need to sell the property), they are shocked to find out they have to pay back-taxes with penalties and surcharges.
What's worse is it can even get more complicated if a party in the transaction has already passed away, and now estate taxes also have to be paid, etc.
Now, I believe the scenario above can be avoided. Even if one lacks funds to cover all transfer costs in one go, I believe most can manage to pay this through installment. By paying through a credit card, and availing installment terms, the transfer of the title can proceed, and it will come with smaller and more manageable monthly payments.
Sorry, I didn't want to scare anyone out there who might have deferred the transfer of a title for a property they own, but the scenario above does happen, and is quite common, yet it is a perfect example of how credit card payments can be utilized for real estate transactions.
Anyway, there are certainly more examples where having an online payment facility that accepts credit cards is a huge advantage, and we'll tackle these below.
The advantages of making online credit card payments
Nowadays, making online payments for our everyday needs has become a way of life, we are now able to pay for practically everything… mortgages, tuition fees, utilities, loan payments, etc. Although there are people who still have a hard time accepting this form of payment, the advantages are hard to ignore.
So what are the advantages?
To begin with, it's convenient. Imagine making a payment from the safety and comfort of home (or where ever you may be, as long as you have a reliable internet connection).
Secondly, you will definitely save time. There's no need to go out of your way to make a payment, especially if you already have other more important things to do. Quoting a favorite bank's tagline "There are no lines online", which I believe is true. No more wasted time falling in line, you can do online payments anytime!